I finally decided that it was time to buy myself a decent digital camera. My first attempt at camera ownership only lasted a few days; I bought an
Olympus FE-115
, went to
Whistler
and took about a hundred shots, then returned it a couple of days later. It was the cheapest one I could find, and understandably so. It was rather cumbersome to use, and took way too long between pictures.
My new camera is a
Canon PowerShot SD1000
, which I am absolutely loving so far. At first, I thought most of the features were somewhat useless; I never thought I'd need an "Aquarium" mode, for example. But lo and behold, only three days after the purchase, I found myself in an aquarium, face to face with some pretty amazing looking animals.
The jellyfish were quite a sight to behold. The near translucence of their structure was something I had never quite seen before in a living organism. Truly amazing, subhanAllah.
The sea otters were napping at the time, but they looked pretty darn cute and comfortable doing so.
It never ceases to amaze me how much beauty there is even in the smallest creatures in nature,
subhanAllah
.
The camera purchase was also partially one of my first steps in my farewell to the West Coast. It has been an amazing experience, and I thought it necessary to capture as much of it as possible before I leave for good. There are a few sights I will miss in particular.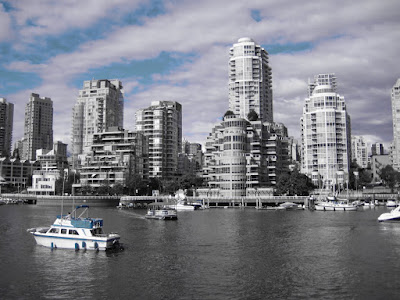 This was a new one for me, though I had passed this way so many times. I am not entirely sure what the intent of this monument is; does anyone have any ideas?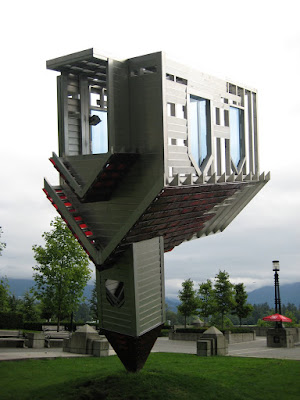 My weekend ended at the Pacific Coast, just a few kilometres north of the American border.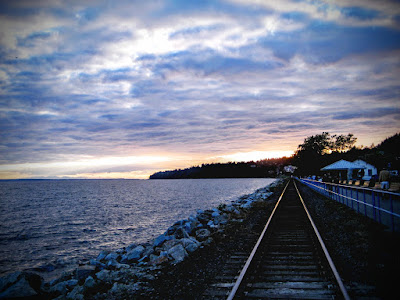 This is a fairly
cliché
shot, but I assure you that the lens flare effect is not photoshopped in.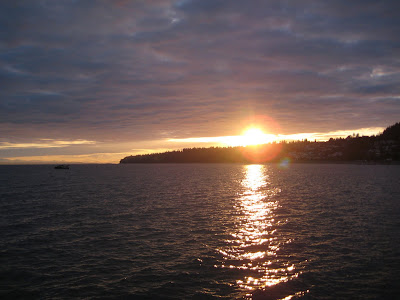 A man can get a lot of thinking done in a place like this. Of course, I've done more than enough thinking. It's time to take some action.